CBSE AFFILIATION NO : 1930610       
Design Thinking based Academic Learning.
SKILL AND CAREER DEVELOPMENT
Building Life Skills (Social, Emotional & Cognitive) through Various Clubs.
Hands-on Experience to Solve Key Industrial Problems through Latest Technologies.
INDUSTRY INSTITUTE PARTNERSHIP CELL
Connecting and Learning Business Sense of Top Industries.
Giving back to the Society through Social Service.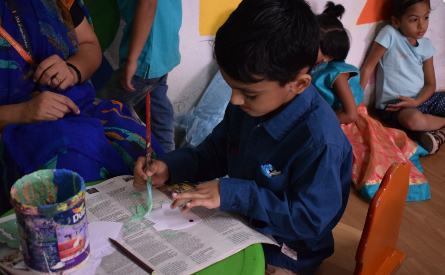 About
An initiative for establishment of Center for Learning and Teaching (CLT) is under the purview since 2013. The primary objective and aim of establishing CLT is to provide faculty with guidance and support to be effective as teachers and mentors across all SNS Institutions namely SNS College of Engineering, SNS College of Technology, Dr. SNS Rajalakshmi College of Arts and Science, Dr. SNS College of Education, SNS Academy, SNS College of Pharmacy & Health Sciences and SNS College of Allied Health Sciences.
The CLT functions to regulate the learning and teaching processes at the group of institutions.
Subsequently, CLT has started the process of supporting faculty at the technical campuses by conducting Faculty Development Programs (FDP's). The first phase FDP's were used as a platform to communicate the expectation and requirements of Teaching and Learning process to the teachers. 
The SNS Center for Learning and Teaching (CLT) is dedicated to inspire and support best practices in learning and teaching that promote engaged, effective, student centered and life-long learning for providing quality education.
To lead and inspire innovative teaching that promotes meaningful learning and student success.
To build a Powerful Learning and Teaching Environment/Experience.
To advance and translate the scholarship of teaching and learning both inside and outside the classroom.
To cultivate life-long learning for current and future faculty at all career stages.
Continuous learning, service, innovation, integrity, and collaboration.
Respect everyone who plays a significant role in achieving student success.
Commitment to constant reflection, exploration, and the creation of collaborative, interactive, and dynamic spaces where faculty learn from each other and grow as teachers.


skill and career development

Various clubs helps to develop the cognitive, emotional and social skills of young minds.

elementary to midDLE SCHOOL to high school to university
after school activities
Innovation and creativity



industry institute partnership cell

Learning beyond the classroom - Field Trip